WITH THE BUSINESS OF DOING BUSINESS
Would you believe that the first month of 2022 is already under our belts? February is the perfect time to fall back in love with your business as you forge ahead into 2022. Whether it's ticking off your 'to do' lists or loving the fact that you are sticking to your new year's resolutions for your own business goals – there are many reasons to love February.
We invite you to read on and discover hot topics on this month's radar as we take an in-depth look into our country's fuel, energy and logistics news.
SOUTH AFRICAN CONSUMERS FACE LITTLE – REPRIEVE IN THE COMING MONTHS
as both fuel and food prices look to creep higher, says Investec chief economist Annabel Bishop. Commenting on Statistics South Africa's latest CPI data, Bishop noted transport inflation rose from 15% y/y in November to 16.8% y/y in December, as petrol prices rose by 75c/litre.
"While there was a 68c/litre cut in January, a huge increase of around R1.30/litre is building for February on the back of a rising global oil price. Brent crude oil price has reached $87.5 a barrel from closer to $73.5 a barrel a month ago," she said. Looking ahead, food price inflation is expected to climb higher as heavy rains have caused crop damage and delayed planting, Bishop added.
ACCORDING TO BISHOP DECEMBER'S CPI
print is also likely to give impetus to the South African Reserve Bank's hawkish tone, following the 25bp repo rate hike in November. This is the highest annual increase since March 2017 when the rate was 6.1%, the statistics body said in a statement on Wednesday the 19th of January.
Statistics South Africa has published its latest consumer price index, showing that annual headline inflation jumped to 5.9% in December 2021, up from 5.5% in November 2021.
The main contributors to the 5.9% annual inflation rate were food and non-alcoholic beverages; housing and utilities; transport; and miscellaneous goods and services. Food and non-alcoholic beverages increased by 5.5% year on year and contributed a percentage point to the total CPI annual rate.
SOME OF THE LARGEST ANNUAL PRICE INCREASES
(December 2020 vs December 2021) were recorded for the following goods and services:
Fuel | +40.5%
Oils and fats | +20.8%
Meat | +8.6%
Wine | +7.8%
Electricity and other fuels | +14%
Milk, eggs and cheese | +5.3%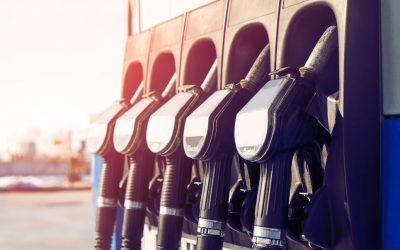 DEAR FUTURE CLIENTS, With petrol and diesel prices poised for notable increases driven by global...
read more