DEAR VALUED CLIENTS
Fuel is our forte at Diesel Bro's, and we take great pride in staying at the forefront of current fuel news and trends. As we navigate the ever-changing landscape of the fuel industry, we want to ensure that you are well informed and equipped to tackle any challenges that come your way.
In recent announcements, there have been indications of potential petrol hikes and diesel price relief in South Africa. While these fluctuations can be unpredictable, rest assured that we are here to keep your wheels turning and your business thriving. Our unwavering commitment to providing reliable fuel solutions remains steadfast, regardless of the market conditions we face.
As one of South Africa's most experienced and trusted wholesale diesel distributors, we are honoured that you continue to place your trust in us for your fuel needs. We under- stand the importance of keeping your operations running smoothly and efficiently. With our expertise and dedication, we strive to be your fuel partner of choice, empowering your success in the face of fluctuating fuel prices.
At Diesel Bro's, we go beyond simply supplying fuel. We are innovators in the industry, constantly staying informed about the factors that impact your business. Whether it's fleet fuel management systems, hidden costs in fuel pricing, nationwide delivery with real-time updates, or new client pump installations, we are here to provide you with the knowledge and solutions you need.
Thank you for your ongoing support and trust in our services. Together, let's embrace the challenges, seize the opportunities, and fuel a future of success.
From your fuel partner, Chief Operations Officer
BENEFITS OF FLEET MANAGEMENT SYSTEMS
Managing your fleet effectively is crucial for the success of your organization. Failure to do so can negatively impact your bottom line, leading to increased fuel and maintenance costs, as well as the potential for mismanagement. Luckily, there's a solution that can make fleet maintenance easier and more efficient – a fleet management system. Thobeka Ntshangase, CEO and Founder of MyFleet Track, shares the top 5 benefits of implementing a fleet management system:
IMPROVED CUSTOMER SERVICE
By ensuring your drivers stick to their schedules and routes, you can guarantee timely appointments and deliveries. Well-maintained vehicles also leave a positive impression, instilling confidence in your customers regarding your service.
REDUCED FLEET LABOR COSTS
While maintenance and inspection systems are crucial, driver management often goes overlooked. Implementing a driver management system allows you to comprehensively monitor driver productivity and ensure the overall safety of your assets.
REDUCED FLEET FUEL COSTS
Proper management of fuel is essential to control expenses. Our system provides alerts on vehicle idling and fuel consumption, allowing you to effectively manage and reduce fuel costs by up to 10%.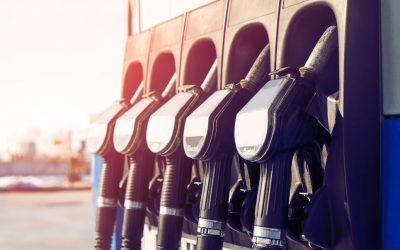 DEAR FUTURE CLIENTS, With petrol and diesel prices poised for notable increases driven by global...
read more