DEAR LOYAL CLIENTS
We want to express our heartfelt gratitude for your ongoing trust and partnership. As one of South Africa's most trusted wholesale fuel distribu- tors, we are committed to serving you with excellence. Your satisfaction and success remain at the core of everything we do.
Reflecting on our journey together, we are proud of the milestones we have achieved. Our relentless pursuit of delivering premium quality products and efficient service has led us to become your trusted fuel partner. We have grown hand in hand with your businesses, ensuring swift turnaround times, dedicated relationship managers, and convenient finance options that meet your evolving needs.
QUALITY FUEL TO POWER YOUR BUSINESS
Our dedication to providing the highest quality fuel remains unwavering. From the very beginning, we have prioritised fuel reliability and trustwor- thiness, delivering every drop with care, giving you peace of mind. With Diesel Bro's, you can focus on your business with confidence, knowing that we have your fuel needs covered.
As we move forward together, we want to reaffirm our commitment to your success. Our dedicated team of professionals are here to assist you every step of the way. Whether you need personalised fuel solutions, expert advice, or reliable support, we are just a call or message away.
Should you have any questions, require further assistance, or wish to explore new opportunities, please do not hesitate to reach out to us. Your dedicated sales executives are ready to serve you.
BIG SHIFT FOR PETROL IN SOUTH AFRICA WITH NEW STATE-OWNED COMPANY
South Africa is one step closer to having a new entity in charge of petroleum in the country, with a significant merger between PetroSA and other Central Energy Fund (CEF) subsidiaries progressing.
Speaking at the Department of Mineral Resources and Energy Budget Vote, the minister of energy, Gwede Mantashe, said that establishing the South African National Petroleum Company (SANPC) would allow 'the state to participate meaningfully in oil and gas developments'.
Following the tabling of the Upstream Petroleum Resources Development Bill, South Africa's cabinet has approved the merger of IGas, PetroSA and the Strategic Fuel Fund to form the SANPC. The bill details various objectives concerning petroleum rights licensing, exploration of petroleum and management rights relating to petroleum.
The new corporation is also expected to oversee strategic planning, coordination, and governance of the country's petroleum resources, contributing to sustainable development and economic growth.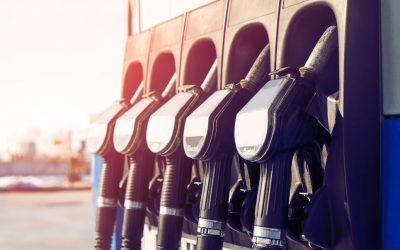 DEAR FUTURE CLIENTS, With petrol and diesel prices poised for notable increases driven by global...
read more