THE KNOCK-ON EFFECTS OF THE RUSSIAN CONFLICT
It's hard to avoid the news regarding the conflict in Europe, which has caused international oil prices to skyrocket. Some economists even predict that the worst-case scenario could be eventual fuel prices in the region of R40 per litre in South Africa.
But on a positive note, the world is slowly but surely opening up again as travel bans are being lifted and restrictions eased. And the same seems to be true for our country.
Recently, President Cyril Ramaphosa announced that Government's intentions are to lift the national state of disaster soon, which were implemented when the first COVID-19 case was recorded inside our borders in March, 2020. To say the past two years have been somewhat of a rollercoaster is an understatement!
To make it a smoother ride, we've collected this month's burning topics and latest news. For an in-depth look into what's current in the world of fuel, energy and logistics, please read on.
THE UNPROVOKED INVASION OF THE SOVEREIGN STATE OF UKRAINE BY RUSSIA
has had a negative impact on fuel prices around the world. The war has driven up the cost of crude oil which could see the price of fuel in South Africa double to over R40 a litre.
The higher fuel prices would have a knock-on effect on food security as it impacts farmers' ability to produce food. Fuel costs make up 13% of the grain production costs and approximately 80% of South Africa's grain is transported by road.
In addition, the price of fertiliser has risen by a whopping 70%, Russia happens to be the largest exporter of fertiliser in the world. IOL recently reported that all these factors could see a price explosion in energy markers and Russia diverts its gas supplies from Europe to China. According to the latest data from the Central Energy Fund, petrol and diesel prices look set for record increases in the first week of April, says the Automobile Association.
Based on the current data, 95 octane petrol is set to increase by R2.15/l, 93 octane is expected to climb by R2.07/l, diesel by between R2.94/l and R3.08/l and illuminating paraffin by R2.51/l. The AA says the current data implies that fuel prices will touch R24/l for petrol and R23.60 for diesel. Oil prices have been soaring amid the fallout from Russia's invasion of Ukraine.
Although Russia and Ukraine may thousands of kilometres from South Africa, the invasion will have serious ramifications for this country's citizens.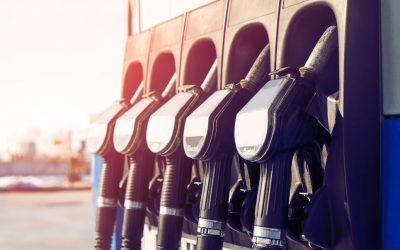 DEAR FUTURE CLIENTS, With petrol and diesel prices poised for notable increases driven by global...
read more