It's almost the end of another incredible year. Well done, Mzansi, for showing what you are made of! Together, we are stronger and with each passing yearm we continue to remain committed to creating a better future for generations to come. As 2021 draws to a close, we would like to wish you and your loved ones a very memorable and merry festive period. We look forward to the opportunities that 2022 will bring.
Read on to see a summary of the latest news and insights as we look to the future of energy and logistics.
THE DEPARTMENT OF TRANSPORT
says it is making steady progress on the construction of a new R677 million-project in Limpopo, which aims to reduce travel time between the popular Beitbridge border post, and neighbouring Zimbabwe.
THE NEW RING ROAD
from Musina South to Musina North commenced in December 2019, and is set to be completed in 2022. Transport minister Fikile Mbalula said that the road is set to be completed in Q2 2022.
MORE THAN
1 000 trucks, buses and other heavy vehicles use the N1 passing through Musina city centre daily. Intersections and lower speed restrictions create congestion and damage to infrastructure in the town's central business district. The road promises to ease traffic congestion between Musina and Beit Bridge border post, a gateway to many other Sothern African Development Community countries that trade with South Africa, such as Zambia and the Democratic Republic of Congo. The total construction will consist of 8 km of greenfield single carriageway freeway, three major bridges and two interchanges.
ZIMBABWE IS ALSO UPGRADING
the Beitbridge Border Post, which is expected to improve the free flow of goods and strengthen security measures. The project has created economic opportunities – including jobs for the youth in the area and it allocated 10% of the project to women-owned companies, local community members and about 14 small, medium-sized and micro-enterprises were subcontracted.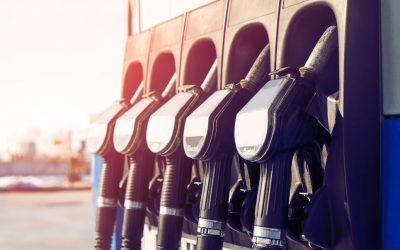 DEAR FUTURE CLIENTS, With petrol and diesel prices poised for notable increases driven by global...
read more