ON INTO THE UNKNOWN
As Human Rights Day approaches, we are once more reminded how lucky we are to live in a country where each person is valued and has a cohort of protective rights to fall back on. As Ukraine is under siege, our thoughts are with those families being torn apart. It puts things into perspective, doesn't it?
Although the future seems uncertain, it's not all doom and gloom. Prospective energy projects and zero increases to fuel taxes might create some much-needed relief for local communities and businesses.
We invite you to read on and discover this month's relevant news topics and how it will impact our pockets and futures.
THE DEPARTMENT OF MINERAL RESOURCES AND ENERGY
The Department of Mineral Resources and Energy has published the latest fuel
price adjustments for March 2022, showing a sharp hike in prices for both petrol and diesel in South Africa. The increases for March are mainly attributable to rising international petroleum prices as a result of Russia's invasion of Ukraine.
There's no better time to do business with us, as the slate levy was also increased by a further 15 cents per litre, escalating prices even more.
THIS IS HOW THE PRICE HIKES ARE EXPECTED TO REFLECT AT THE PUMPS:
Petrol 95 | R21.60
Petrol 93 | R21.35
Diesel 0.05% | R19.49
Diesel 0.005% | R19.49
Illuminating Paraffin | R13.19
"These increases will certainly impact every single South African given the reliance the country has on fuels for transportation, manufacturing and in the agricultural sector," said the Automobile Association (AA).
However, the price increases would have been more severe had the rand not stabilised against the US Dollar in the last few weeks. Another silver lining is the fact that potential increases will not be combined with increases to fuel taxes as the minister of finance announced that General Fuel and Road Accident Fund levies will not increase this year.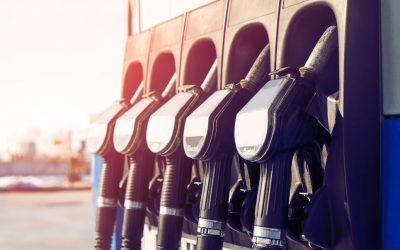 DEAR FUTURE CLIENTS, With petrol and diesel prices poised for notable increases driven by global...
read more